Stabler Textiles is a 3rd generation family business founded in 1978.
1978
Our Start
John Stabler served 10 years as a sales representative with bondina Vilene (Freudenberg) from 1966. Then in 1975 he become a self-employed sales agent and in 1978 started a small business buying and selling lining for the UK clothing manufacturing industry.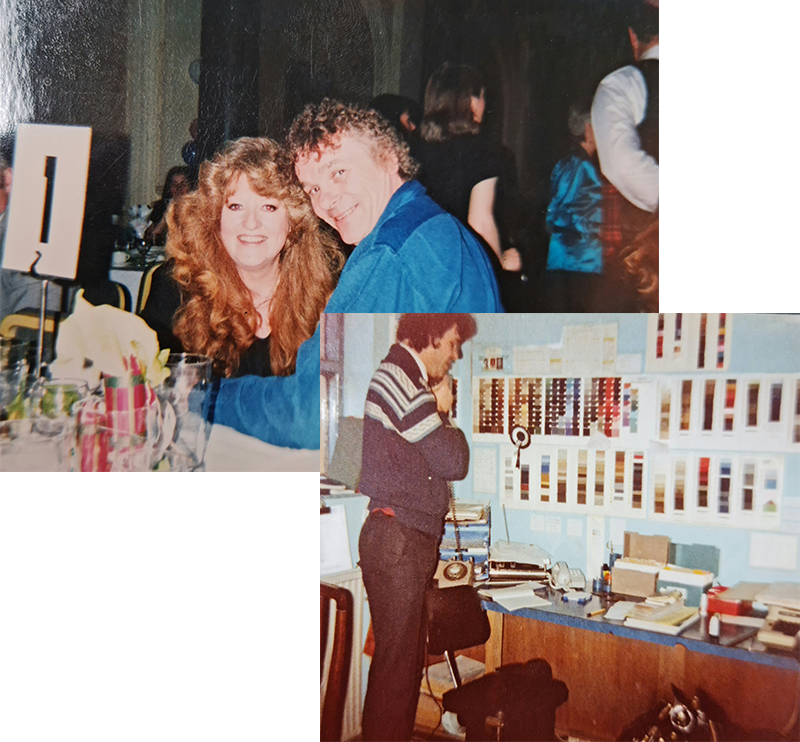 1983
Creation
John put his heart and soul into the business, starting off with just a van and some warehouse space he rented from a good friend, but his hard work paid off. By 1983 sales had blossomed and he formed the limited company, John Stabler Textiles Ltd, with his wife Jean and together they built a thriving business.
1990s
Business as usual
Like most businesses, Stabler was continually adapting to the trade. As clothing manufacturing in the UK declined in the late eighties and early nineties John and Jean embarked on a transformation of the business. A team of agents was tasked with introducing lining and interfacing to the retail trade and gradually a range of fabrics was added to the portfolio. The choice of fabrics available now is second to none. Attending textiles exhibition four times a year. In addition to their own extensive range, Stabler are the exclusive UK distributors for Germany's premier fabric house, Stoffe-Zanders. To this day Stablers have had the great pleasure of still been their exclusive UK partner over 25 years later.
2009
Home Base
Stabler found its home base after moving in to premises in Leeds with over 10,000sq.ft of warehouse space in order to keep up with the current market demands.
2017
New Friends
They acquired the long established Swimer Textiles business. Swimer textiles run the best range of bridal fabrics and a specialty range of corsetry. Swimer owner David worked closely with John to make sure the takeover ran smoothly and is a great friend of John and the Stabler team.
2020
Exciting Opportunities
The business's latest partnership. In January 2020 Stabler became UK distributors for Lainiere Interlining (Chargeurs Group) following their closure of the UK subsidiary in Milton Keynes.
And the future?
John now runs the business with daughter Kathryn following the incredibly sad loss of Jean in 2019. Granddaughter Elise is also a key member of the team along with Danny Robertson who has 20 years' experience with the company.
Looking to the future Stabler have the most extensive range of fabrics, lining and interlining available anywhere in the UK.